Pressure Leaf Filters
Backed by the support of our experienced professionals, we have been the renowned manufacturer and supplier of a qualitative range of Pressure Leaf Filters. The provided filters are well-manufactured by our skilled professionals using the best grade raw material and modern technology. Pressure Leaf Filters offered by Brissun is widely appreciated by our clients owing to their durable finish and easy installation features. Furthermore, our clients can avail these filters from us at most affordable prices.
We have supplied more than 50 Vertical Pressure Leaf Filters of various sizes in the range of 5-80 square meters. We have also catered to hundreds of spare leaf orders. Pressure Leaf Filters consist of a pressure vessel with vertically mounted leaves mounted on a central outlet filter manifold. These filters are equipped with pneumatic vibrators and pneumatic controlled valve at the bottom for quick cake release. Leaves are five leaf constructions with support membrane and the filter membrane is of Hollander Weaves Plain Dutch wire mesh in SS 316L for high temperature and abrasive resistance.
We can supply vertical Pressure Leaf Filters in sizes 5 – 80 square meters. The materials used for the construction of the vessel can be SS304 or SS316 Carbon Steel with Rubber Lining, PV and PDF coatings. The leaves can be constructed using SS316L or as per your requirements. We have developed Pressure Leaf Filters especially for Rice Bran Applications, where customers want to use PLF for filtration. We have developed special leaves which can take extra bleaching earth for filtration.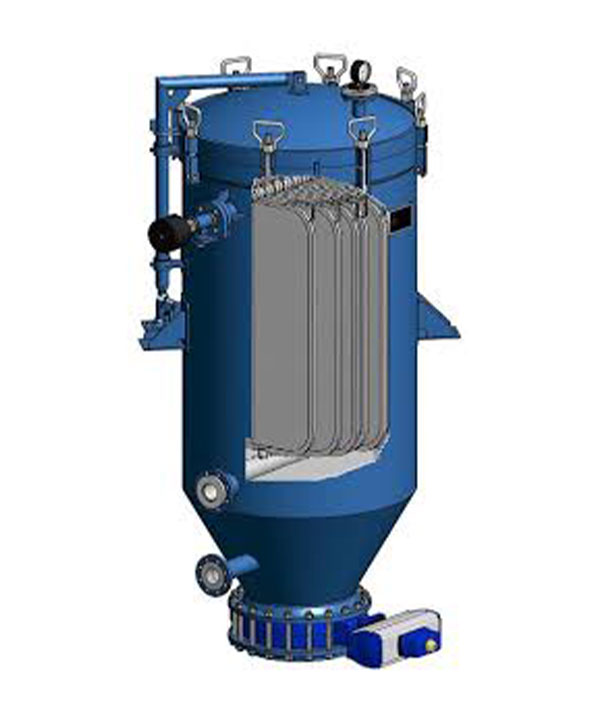 ---
Vertical Pressure Leaf Filters
Pressure Leaf Filter consists of Vertical Pressure Leaf Filters elements mounted vertically on a common outlet manifold through which filtrate flows out. Leaves are clamped with a shaft on top which further extended to mount pneumatic vibrator, which is used for cake discharge.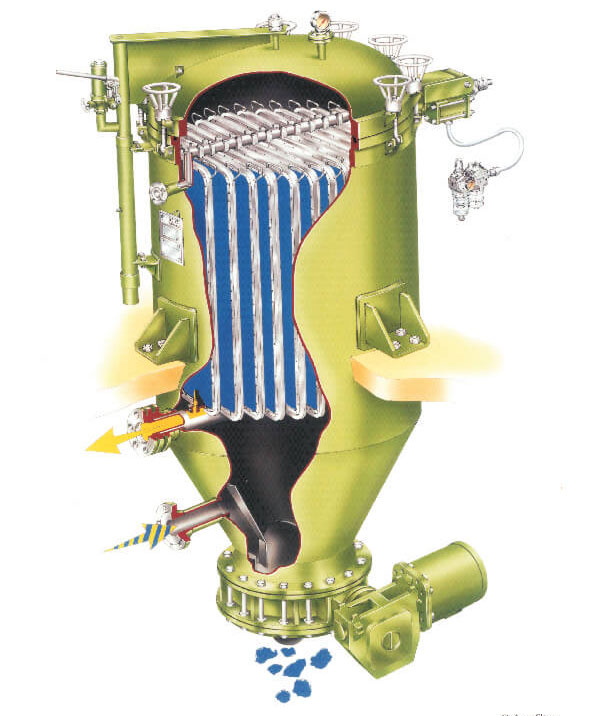 The butterfly valve is sandwiched between the conical bottom and discharge hopper which is operated electro-pneumatically for easy discharge of cake. Top Lid is flanged with I bolts for easy opening and closing and Devit arm with mechanical jack for lifting the top for removal of leaves for occasional cleaning. The quality of filtration and leaf life depends on the quality of outer fine mesh and riveting.
How We Work
01.
The Basic Idea
Discover & strategy
02.
Exploration
Research & plans
03.
Begin To Develop
Implement Plan
Brissun is a leading manufacturer, supplier & exporter of Pressure Leaf Filters. Brissun Manufacture Cost Effective Pressure Leaf Filters, and ensures low cost of production , and output of high quality. We also provides Turnkey Project for the complete Pressure Leaf Filters. Pressure Leaf Filters Plants, Pressure Leaf Filters, Pressure Leaf Filters process, Pressure Leaf Filters machinery manufacturers, Pressure Leaf Filters Plants manufacturers, Pressure Leaf Filters project, Pressure Leaf Filters industry, Pressure Leaf Filters processing, Pressure Leaf Filters processing machine, Pressure Leaf Filters production process.